The cost of meat on the plans can be quite expensive. When looking for ways to save money I discovered Musclefood, an online butchers with great discounts, quality meats and for less than the supermarket.

Click here to sign up and get a discount



MyProtein is the recommended supplier for protein powder and supplements for the plans.

Click here to sign up and get a discount


The Protein Works are a good alternative protein powder & BCAA provider that some prefer due to the flavours.

Click here to sign up and get a discount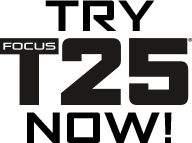 Whilst the 90 Day SSS plan comes with some exercises/tutorials to follow you have to invent your own workouts and be disciplined enough to push yourself to the max. Being habitually lazy when it comes to exercise I decided to look elsewhere for my exercise needs and discovered the AMAZING T25 by Shaun T (Inventor of Insanity) which I put a lot of my success down to.


T25 does come with resistance bands, but I did need an exercise mat and bought this.




Cycles 2 & 3 of the plan require dumbells, a barbell, weights & ideally a bench. I didn't buy the right stuff and it ended up costing more in the long run as I needed to buy more weights. Based on what I now know after completing it I would recommend these weights :

Pro Fitness Cast Barbell Dumbbell Set - 50kg



and this bench :

V-fit Herculean STB 09-1 Folding Workout Bench
Lean in 15 & 90 Day SSS is about building lean muscle and body fat percentage reduction - normal scales don't show you this which is why I use Omron body composition scales.


Whilst I signed up for the 90 Day SSS plan to get my macros calculated and to have a personalised plan, lots of people get equal success from Joe's books and he has one to reflect each stage of the plan.

This book reflects Cycle 1 on the 90 Day SSS plan but is no where near as strict when it comes to the food.


This book reflects Cycle 2 of the 90 Day SSS plan but isn't as strict when it comes to the food.


and his latest book reflects Cycle 3 of the plan and again the food side isn't as strict as the plan.


The Body Coach also has a new exercise DVD coming out soon and if you follow him on SnapChat you'll know the location looked amazing !!!


Spiralized vegetables are must on the plan to keep things interesting. This is really easy to use and clean and I wouldn't be without it.


It takes next to no time to make cauliflower and broccoli rice and this blender will make it even easier. It's does lots of things and is really easy to clean - one of my kitchen essentials and I love it.


It IS possible to have chips on the plan and still get lean. The Actifry is a great way to make chips with very little oil. It's also great for making fajitas and risottos.


You will also be making lots of smoothies so a good smoothie machine makes life easier.


We also found a George Foreman grill came in handy for cooking the chicken breasts, steaks etc. My children also love it when I use it to make a cheese panini but don't tell anyone!